Mourinho wants to sell Schneiderlin and Schweinsteiger to fund move for Matic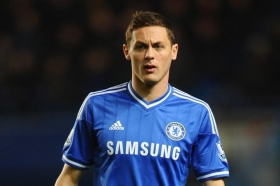 The Manchester Evening News is reporting that Manchester United boss Jose Mourinho will look to offload midfield duo Bastian Schweinsteiger and Morgan Schneiderlin in January to fund a move for Chelsea's Nemanja Matic.

Schweinsteiger has been training with United's under 23 squad since Mourinho took over from Louis van Gaal as manager at Old Trafford in the summer, with the Portuguese coach making it abundantly clear that the former Germany captain does not figure in his first team plans.

The 32-year-old World Cup winner was only signed from Bayern Munich in the summer of 2015 for £6 million. But his first season in the Premier League was hampered by injury and Mournho has decided not to rely upon the veteran midfielder.

For his part, Schweinsteiger has insisted that he is happy to stay at United and will be ready should he be needed in the first team. He has also confirmed that United will be his last club in Europe, possibly opening the door to a move to Major League Soccer in the United States.

Schneiderlin was signed from Southampton for £25 million at the same time as Schweinsteiger, and he too suffered an indifferent first campaign in Manchester. This season, he has been used sparingly by Mourinho, making only on Premier League appearance as a substitute in the opening day fixture against Bournemouth.

Mourinho worked with Matic at Chelsea and is now apparently keen to pair the Serbian midfielder with record signing Paul Pogba.