Could James Milner be the missing piece of Man City's jigsaw?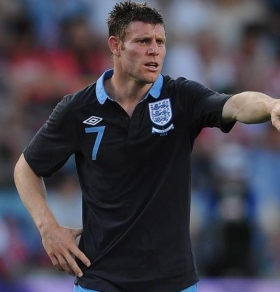 Who would have thought it? That the 30 year old versatile midfielder, who himself won two league titles with the Manchester club during his 5 year spell with the side, could be the player that Man City need to help steer their title challenge in the right direction.


James Milner has been a revelation this year, however not in the position many people would have expected. When Jürgen Klopp finally lost patience with error prone wing back Alberto Moreno, the German had to call on another player to fill in that position, and it was time for the former Newcastle and Aston villa midfielder to star. Instead of the steady, assured central midfielder we have become accustomed to, he has stared in his new role as left back. Comfortable on the ball, a good range of passing and the experience to be able to read the game in an exceptional manner means that, along with his fantastic work rate, he has every attribute for his new position. At first the decision to play the former Leeds united youth graduate out of position provoked jeers from many fans and pundits alike, however he soon won over the fans, and his dominant displays caused many pundits to eat their words. As the season has gone on he has grown more and more accustomed to his new position, his most impressive display coming against former club Man City, where he kept Raheem Sterling in his back pocket, not giving his a single sniff throughout the game.

But why Man City? Well, after letting him go on a free in 2015, it seems surprising that the Manchester club could possibly need him back. Under Guardiola the team that Milner made over 140 appearances for have failed to build on their exceptional start and have been dropping points, leaving a title unlikely. Although the discipline problem hasn't helped, Aguero and Fernandinho picking up 5 red cards between them, it is partly because Guardiola doesn't have the players that he needs to be able to perform his preferred system. One of the main parts of the Spaniard's philosophy is to have the set of full backs coming inside into midfield, meaning that they outnumber the opposition in the middle, enabling them to perform the short passing that Guardiola has become famous for. However the full backs that Manchester City currently have are not able to perform these tasks to the same degree as Bayern's or Barcelona's. At Bayern Guardiola had David Alaba and Phillip Lahm, both comfortable on the ball and capable of playing in midfield. At Barcelona it was a similar story with Dani Alves and Jordi Alba. Compare these to Bacary Sagna, Gaël Clichy and Aleksandar Kolarov and you can clearly see these are not players of the same quality. Due to this it means that Guardiola has not been able to get his City team playing the way he wants it to. Milner however, would be a perfect fit. Due to his time playing in midfield he is comfortable on the ball and would have no problem playing in the middle, making him a perfect fit to the system that is trying to be played. And despite him being 30, I believe he will be a player that will improve with age, meaning he could be in the City team for many years.

As unlikely as this deal seems, it would make sense and if Man City want to get their title charge back on track, then they will need to find someone similar to, if not James Milner.