Why Ranieri deserved to be sacked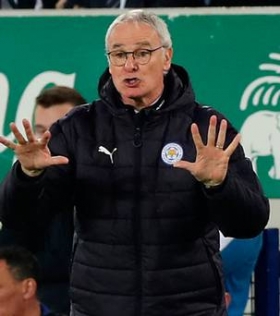 On May the 2nd 2016, Tottenham blew a two goal lead against Chelsea and the most surprising champions in Premier League history were crowned and all masterminded by

Claudio Ranieri

.
On the 18th of December he was named as Sports personality's manager of the year, and on the 24th of February he was sacked. Pundits, fans and even opposing mangers immediately rushed to the Italian's side, the general consensus being that Leicester were wrong or even cruel to sack their manager despite a low league position. A few brave people actually decided against the overwhelming majority. I was included.

Now I know what he achieved at Leicester was beyond describable. He affected not only the fans of the club, but world football as a whole. He proved that, in a day where China are tempting some of Europe's best players with ludicrous contracts and success is generally based on who has the biggest chequebook, the underdog really can triumph. This was an amazing achievement. It was never to be seen again, which leads me on to my first point.

Last season, Leicester had a fantastic squad mentality. Their togetherness and drive was a key factor to them winning the title. This season however it wasn't the same. In the past when Man United, Chelsea, Arsenal and Manchester City have won the league, their immediate thought at the beginning of the season was to retain that title. Leicester's squad didn't have that drive as they knew they were never going to repeat their success. They didn't have the same drive or ambition, they were saving that for the Champions League, and believed that everything would just fall into place. I don't believe that Ranieri made it crystal clear to the players that they would be safe from relegation. He wasn't able to install the same drive and commitment into them as last campaign. He had to make sure the squad kept the ambition and he was unable to do that.

The summer transfers were also a disaster. They spent over £60 million on players such as Islam Slimani, Ahmed Musa, Nampalys Mendy and Luis Hernandez, with the latter lasting just 6 months at the club. The two strikers, Musa and Slimani, have managed just 7 goals and 3 assists between them. This season has also highlighted depth of the squad. Kantes replacement, Nampalys Mendy, has made just 272 minutes of football due to his injury. The 24 year old was meant to be the cog in the midfield, but his injury has meant Drinkwater had to be sacrificed at a deeper role. By doing that you're removing a whole lot of creativity from Leicester. Although Ranieri can't control the injuries he still could have realised the lack of depth and purchased someone who could play a similar midfield role.

At the beginning of the season it was deemed by pundits and fans alike, that a mid-table place would be a reasonable aim for Leicester. The same was expected for both Crystal Palace and Swansea City. When both of these clubs were plunged into a relegation scrap their respected managers, Alan Pardew and Francesco Guidolin, were sacked in an attempt to stay up. Why should this be any different for Ranieri? The only reason you would be keeping him on would be for sentimental reasons. Although it sounds harsh you can't keep people on for these types of reasons. Especially when relegation is concerned. Because who knows? Should Leicester go down, the same thing that happens to the likes of Portsmouth and Bolton could happen to them.