Chelsea close in on the title whilst Middlesbrough are relegated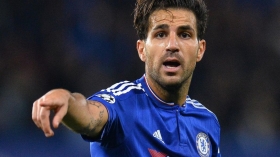 The emotions of the two sets of players and fans couldn't have been any different when the full time whistle was blown at Stamford Bridge on Monday night. Chelsea knew that a win would leave them just three points away from regaining the Premier League trophy, whilst anything less than a win for Middlesbrough would see them relegated to the Championship.


The first goal of the game went the way that almost everyone watching thought it would. A trademark assist from Cesc Fabregas after twenty two minutes was finished off by Diego Costa, to give the champions elect a 1-0 lead.

Ten minutes later, Chelsea doubled their lead and Middlesbrough were left with that sinking feeling. Cesar Azpilicueta's ball over the top found fellow defender Marcos Alonso, with Brad Guzan unable to keep his effort out.

Just after the hour mark, the result at Stamford Bridge was sealed. Another divine Fabregas assist was calmly controlled by Nemanja Matic, before slotting home, past the onrushing Guzan.

A 3-0 victory sees Chelsea edge ever closer to the Premier League title, which they can wrap up on Friday night against West Bromwich Albion. For Middlesbrough, it is back to the Championship, after being sentenced to the same fate as their local rivals Sunderland, which will be made even worse by Newcastle going in the opposite direction.