Is Marcos Alonso the next Eric Abidal?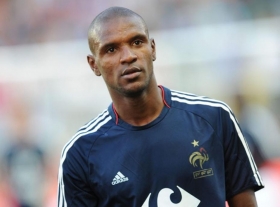 Marcos Alonso

has been likened to French and Barcelona legend

Eric Abidal

and

Mundo Deportivo

has identified him as a player Barcelona should prioritize in the summer transfer window.


Contrary to many papers interpretation of the Mundo Deportivo report on Marcos Alonso as Barcelona signalling their interest in the player, it in fact did not claim Barcelona was interested in signing Alonso, but merely identified him as a player Barcelona should look towards, and more interestingly going even further and comparing him to the great Eric Abidal.

The report compared the two players' versatility along the back four, with Marcos Alonso's ability to play wing-back, left-back, and even centre-back, similar to Abidal when he played at Barcelona. 

More importantly, Abidal and Alonso both have the ability to move up very effectively in attack through their surging runs and good technique on the ball which always guarantees an end product - a cross or a shot. They both also possess the work ethic and fitness level to track back very quickly for their defensive duties. 

Alonso, standing at 1.88m, proves to be an aerial threat like Abidal and is a scoring defender, having amassed an impressive six goals this season. He is superior to Abidal in this aspect as Abidal has only scored 5 goals his entire career. The two qualities Alonso might lack in comparison to Abidal would be natural body strength and aggression when going forward. However, with time on his side, Alonso still has room to mature and be one of the best fullbacks in the world.  

Tactically speaking, Marcos Alonso has not yet been given the opportunity to play in a standard 4-4-2 formation that Abidal thrived in. The 3-5-2 formation that Antonio Conte has used this season for Chelsea allows Alonso to run from a deeper role and midfielders can easily pick up those runs with through balls. We have not seen his link up play with wingers much this season. 

As mentioned earlier, Alonso has time on his side and at 26 years old, will surely be one of the hottest prospects going into the summer transfer market.