Chelsea to break the bank to keep Antonio Conte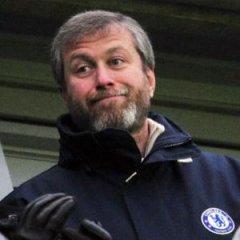 Although Conte has already pledged his future to Chelsea next season, Roman Abramovich is still determined to put an exclamation on his intention to ward off Inter Milan by making Conte the highest paid manager in Chelsea's history and also give him £200 million to spend in the summer transfer window.

Speaking after Chelsea were crowned champions on Friday, a reporter asked Conte if he could give a 100 percent guarantee that he would be Chelsea manager next season, to which he replied, "Yeah, yeah."

The Italian has even started thinking about next season, saying "I think we have already started to work and we have to improve in the next season and to find the right solution to improve."

However, it seems to Roman Abramovich wants to further ensure his committment. Inter Milan are willing to pay Conte £12.5 million a year to quit Stamford Bridge; Roman will offer him a far larger salary, according to The Telegraph. Currently, Conte earns £6.5 million a year, less than Pep Guardiola, Jose Mourinho, Arsene Wenger and Jurgen Klopp. Jose Mourinho himself earned £7.5 million a year in his last stint at Chelsea.

In addition to this, Chelsea will ensure star player Eden Hazard does not leave to Real Madrid by offering him a new £300,000-a-week contract. Conte will also have an extra £200 million to spend this summer, with top targets including Romelu Lukaku, Virgil van Dijk and Tiemoue Bakayoko.