Wojciech Szczesny set to snub Arsenal for Juventus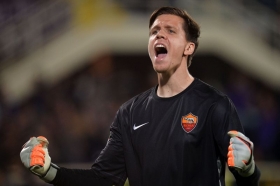 Wojciech Szczesny

is reportedly interested in the prospect of succeeding current Juventus goalkeeper 

Gianluigi Buffon

instead of returning to Arsenal.
Szczesny has been on loan to Italian club AS Roma for two seasons and his excellent form has caught the attention of Arsene Wenger. The Frenchman now wants Szczesny back at the club to compete with Petr Cech for the number one spot after David Ospina expressed his desire to leave. 

However, the Sun has reported that Szczesny is not interested in a return to the London club and risk playing second fiddle to Cech despite him having a year left on his contract. Juventus have expressed interest in the Polish goalkeeper and sees him as a successor to club legend Buffon. 

The problem for Szczesny is that Buffon has expressed his desire to retire only after the 2018 World Cup, and it is unlikely that Juventus will relegate him to the bench in favor of the Pole.  

There are now three separate options for Szczesny to take.

 

Firstly, he can choose to move to Juventus and be a second choice keeper for the upcoming season, eventually replacing Buffon after the Italian's retirement in 2018. 

Secondly, he could go on another loan move to Roma to further build up his repertoire whilst running down his contract with Arsenal.  

The final option for the Pole is to return to Arsenal and try and compete with Cech for the number one keeper position.  

Regardless of the option Szczesny chooses, he will not extend his stay with Arsenal and will look for a move to Juventus at the earliest opportunity.