Barcelona readying £80 million Coutinho bid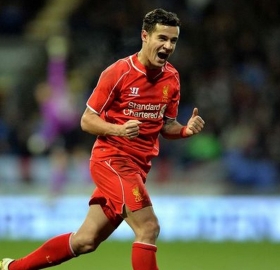 After their initial £72 million offer was immediately rejected by Liverpool, Barcelona are preparing to return to the Anfield club with an £80 million bid for Brazilian attacking midfielder

Philippe Coutinho

. With the La Liga giants' belief that he could become a star player at Camp Nou and Liverpool's insistence that he is not for sale, this could become the annual transfer saga that continues until deadline day.


Barcelona are still reeling from missing out on the La Liga title last season and are on the lookout for the right additions to strengthen their bid to regain the trophy in the coming season.

Since joining Liverpool, Coutinho has continually improved and has quickly established himself as one of the club's most important players. Jurgen Klopp has claimed that his player is happy at the club and is not looking to move on.

In recent years, Liverpool have been criticised by some for their decision to sell key players such as Luis Suarez and Raheem Sterling instead of keeping them and building a team around them.

Klopp has claimed that the situation is different this time around and suggests that he would perhaps have held on to those players if he had the chance. "With Suarez I was far away. When the club sold Sterling I was maybe the last to know about it. So those ­situations have nothing to do with this one."

If the German manager's insistence that he is not looking to sell Coutinho wasn't clear enough, he summed it up by saying "I can say 20 times, he is not for sale."