Chinese Super League in crisis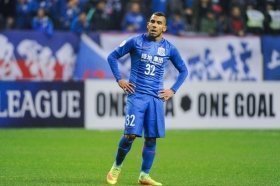 The Chinese Super League is facing a very real crisis after thirteen teams were told that they risk forfeiting their position in next season's competition due to failing to pay player salaries. As some expected, it appears the apparent carefree spending of some Chinese clubs has caught up with them and now risks their futures.


The likes of reigning champions Guangzhou Evergrande, Shanghai SIPG (who are represented by Hulk, Ricardo Carvalho and former Chelsea star Oscar) and Carlos Tevez's team Shanghai Shenhua are all on the list of jeopardised clubs.

The Chinese Football Association has told the thirteen clubs that if they have not paid the overdue wages to club players and staff by August 15th they will be denied entry to next season's competition.

Over the last few years, we have seen Chinese teams pay excessive amounts of money to take international stars to the country's top division. This has also seen unexpected players become some of the highest paid stars of world football.

Club owners have been criticised by China's top sports governing body for spending such substantial fees to sign foreign players instead of investing in homegrown youth prospects of the future.

A wage cap has been brought into the Chinese game to "inhibit unreasonable investment" but it appears to be too little too late for some clubs.

The rise of the Chinese Super League has split the opinion of football fans worldwide. Some will be glad to see it fail after attempting to buy success and making foreign players choose between loyalty to their clubs or the financial gain of a move to China, whereas others will be sad to see a nation's top division potentially implode due to being too ambitious too soon.