Moyes: Pogba not special, Fellaini vital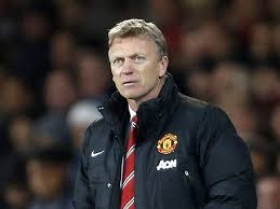 Former Manchester United manager

David Moyes

has spoken about some of the current Red Devils squad and his opinions may differ from that of many United supporters. 
Moyes did not have a great time in charge of the Premier League giants, seeing his side struggle in the transition from the Sir Alex Ferguson era. A number of his signings remain in the current Manchester United squad, whilst others have been deemed surplus to requirements by the managers who have followed him. 

In an interview with ESPN, the Scottish manager was questioned about how he feels in regards to some of the current Manchester United players. 

Firstly, Moyes was asked if Paul Pogba had the ability to join a long line of legendary Manchester United players and if he was worth the (then) world record fee that Jose Mourinho was willing to pay for him. 

The former Everton manager said that whilst Pogba has clear ability, he is not sure if he will ever live up to some of the superstars that have gone before him. "I think he's a good player, I think he'll add to Manchester United, but will he make the difference? Is he someone who will score the goal at really important stages in games or make the key pass? I'm not sure about that." 

The often criticised Marouane Fellaini, who was signed by Moyes for £27.5 million, was then described as "vital". The Belgium international's future has been in doubt this summer, but he did feature in the club's UEFA Super Cup defeat to Real Madrid this week. 

Fellaini was seen by many as a symbol of David Moyes' short spell in charge at Old Trafford, but despite having his doubters, Fellaini has continued to feature for both Louis Van Gaal and Jose Mourinho since. 

Both Pogba and Fellaini are expected to feature heavily throughout the coming campaign as Manchester United supporters hope that their team can launch their first title challenge since the departure of Ferguson.