Joey Barton slams Premier League, says it is 'killing English football'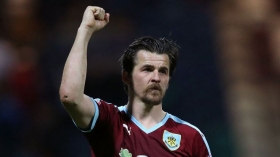 Former Manchester City and Newcastle midfielder

Joey Barton

has criticised the Premier League and says it is one of the biggest reasons behind the failings of the England national team.
Teams in the Premier League has long been criticised for prioritising entertainment over breeding young local talent. It is one of the key reasons why the national team is leaps and bounds behind the likes of Spain, Germany, Portugal, and France. 

Their shortcomings were compounded in Euro 2016 where England embarrassingly crashed out of the round of 16 after losing to minnows Iceland.

Despite the England Under 20 side lifting the World Cup in June, not many people are hopeful that the unbelievable young talent will be developed for the future. A report by the Daily Mail showed that players under the age of 21 played the least in the Premier League compared to any of the top five leagues. France topped that list with 961 minutes while England was rooted to the bottom with only 288 minutes.

Many of these appearances are also a one-off and are hardly ever followed through. There is ample proof to suggest that if youth players are backed, they will perform at a high level, as shown by Manchester United's Marcus Rashford and Tottenham Hotspur's Dele Alli. 

Joey Barton shares the same sentiments. Speaking on talkSport, he was quoted saying: "The Premier League is killing English football because not enough English talent is getting opportunities."

He also talked about his bewilderment at Arsenal letting a 16-year-old Cesc Fabregas play instead of selecting a homegrown talent from their youth academies.