Thierry Henry not convinced by Oxlade-Chamberlain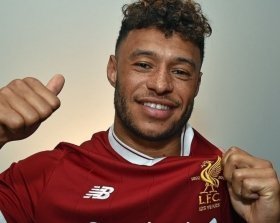 The England international joined the Reds from Arsenal on transfer deadline day after the north London club accepted a £35m deal for his services.

Speaking on Sky Sports, Henry does not believe Oxlade-Chamberlain proved himself at Arsenal and could have a tough time settling in the Reds setup.

"I always thought he didn't really flourish at Arsenal," Henry said."Where he's going to play… I actually don't know, it's a bit tricky on the wings to play for Liverpool and as a No.10 – Coutinho is back."

The former Gunners star added that Oxlade-Chamberlain would have to show an improvement in his himself rather than only depending on the manager to progress.

"He also needs to bring something to the table in order to get better, it's not only the manager," he added.

Oxlade-Chamberlain made his Liverpool debut in the second half of the Reds' 5-0 hammering at Manchester City on Saturday afternoon.