3 Barcelona Players who could be leaving in January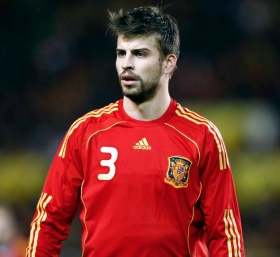 Barcelona still have a bloated squad in certain areas so more outgoings are likely in the January transfer window.


Poor form in recent games has exposed the shortcomings in Barcelona's squad depth because there isn't a right-footed centre-back to rotate in for Gerard Pique, but there is an abundance of midfielders as well as a number of players who fill similar roles. Therefore, the squad is likely to be cut down in January through either these players either deciding to leave or being forced out.

The wage bill needs to be constantly monitored and lowered where possible because it is taking up a large part of Barcelona's income. Trimming down the squad is the most effective way to do this and these three players could be the unfortunate losers from this.

Denis Suarez

The 24-year-old is a player who never seems to have reached his full potential at Barcelona because his involvement in first-team matches has been littered with bright sparks but no consistency. Not being given a run of games has certainly played a part in this due to his connections with the key players constantly being broken and re-formed with training not being the same as a competitive match.

His contract runs until 2020 so he still has a while to prove his importance to Ernesto Valverde, however, Arthur's quick rise up the pecking order suggests that Suarez's chance has gone. If Valverde hasn't seen enough to give him first-team opportunities in the last 16 months then that is unlikely to change for the rest of the season.

He could opt to stay at the club until the end of the season and see whether Valverde moves on because he hasn't activated the option in his contract for another year which covers next season. Although that is a risky option because there is no guarantee and he's likely to spend a large part of that time on the bench.

The priority for Suarez should be playing time because he is in a key part of his career. His development will stagnate if he doesn't start playing more often, so it would be in his best interests to admit his Barcelona career is a lost cause and move on permanently.

Sergi Samper

Long seen as the heir to legendary defensive midfielder Sergio Busquets due to his La Masia heritage. This appears highly unlikely now based on his lack of progress due to injuries, bad luck and lack of playing time. Keeping Busquets fresh is pivotal to the team's success, but Samper isn't seen as the main option for the backup role. He hasn't actually been used in a competitive game this season, although he had missed parts due to injury.

His contract runs out next summer so there isn't long left to salvage his Barcelona dream because there is no talk of a contract extension currently. Letting him go as a free agent wouldn't be ideal for the Catalans, so they may opt to try and sell him in this window for a reduced price. At 23-years-old he could be an excellent long-term project for a team with a possession-based philosophy that has a coach willing to put faith in him. Consistent playing time should bring the best out of him by rejuvenating his sluggish development.

Oriol Busquets is now seen as the La Masia replacement for the older Busquets while Frenkie de Jong is attracting a lot of attention from Barca due to possessing a rare set of skills that could enable him to adjust to the defensive midfield role, which is a tough position to fill in Barcelona's set-up due to the technical ability and tactical intelligence required. Time has passed Samper by and in some regards factors out of his control have denied him his dream. It would be best for him and Barcelona to go separate ways.

Rafinha

The Brazilian midfielder was close to leaving in the summer, but a move never materialised. He was on loan at Internazionale for the second half of last season and they had the option to sign him permanently at the end, although they opted not to do so.

Unlike the other two players mentioned above, Rafinha has featured in competitive games. His impressive performances in the pre-season matches potentially played a large part in that. However, he has been unable to replicate that in the four appearances he has made across all competitions. He has started two games but he was taken off at half-time and in the 57th minute in those.

Barcelona may have to lower their asking price for the 25-year-old if they want to sell him in January due to how little he has played recently. His brief spell in Italy served as a reminder of his ability as he took over the attacking midfield role for I Nerazzurri with two goals and three assists in 1047 minutes.

He doesn't appear to feature as a major component in Valverde's plans because he offers little that isn't already covered by other players in the team. Philippe Coutinho has been moved into a more advanced position which opened up a midfield space. Arthur seems to have won the battle for that role while Carles Alena and Riqui Puig look destined to be the next midfielders from La Masia to become established in the first-team.