3 Talking Points from the UCL Group Stages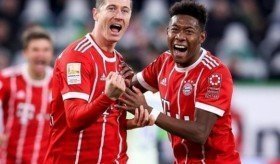 The Champions League Group Stages have always been entertaining and this season was no different with blockbuster groups forming a Group Stage nothing short of a spectacle.


This saw the Eredivisie Champions, Ajax, crash out in devastating fashion in the last game of the Group Stages after suffering defeat at home to Valencia. The difficulty of this season's Champions League and in particular Inter Milan's group, has seen the Italian giants, much like Ajax, eliminated to the unwanted Europa League. As a result, both European competitions will be looking forward to an action-packed Knockout Stage. Before we get to the next round, here are the three talking points from the 19/20 UCL Group Stages.

GROUP OF DEATH TAKES IT'S TOLL ON INTER

Barcelona, Borussia Dortmund, Slavia Prague and Inter Milan all came together to form the fatal yet dramatic group of death. And dramatic it was. The group came to a thrilling end on matchday 6 when goals from Ansu Fati and Perez ensured Inter Milan's disappointing exit. As a result, Borussia Dortmund scraped through to the round of 16 with an uncomfortable 2-1 victory against Slavia Prague.

This means that Antonio Conte's side will be forced to compete in the Europa League, setting up a mouth-watering draw with the likes of Manchester United, Ajax, Arsenal and RB Salzburg all in the pot ahead of Monday. The Italian side will be the favourites for the trophy with players like Romelu Lukaku and Lautaro Martinez forming an immense partnership worthy of winning any competition.

BAYERN MAKE A STATEMENT

Just a couple of days after their 4th defeat of the season, Bayern Munich rounded off a record-breaking Group Stage in scintillating fashion with a 3-1 victory over Spurs. The German Champions made history with 6 wins out of 6 games, 24 goals scored and 5 conceded. 10 of those goals came from Robert Lewandowski and this has seen the forward rise to the top of the goal-scoring charts and on course for his first-ever Champions League Golden Boot.

What's more, Munich once again made their presence know in North London with a 7-2 away victory at the new Spurs stadium and a 3-1 victory at the Allianz to make an aggregate score of 10-3.

RONALDO STRUGGLES IN FRONT OF GOAL

Cristiano Ronaldo and a lack of goals are usually two things that never meet. However, this season in the Champions League, they know each other all too well with the Portuguese scoring just the 2 goals despite featuring in all 6 games. The ageing 5 time Ballon D'or winner has taken 25 shots during this year's competition so it's fair to say, a lack of service has not been the problem.

Adding to this, Ronaldo has already missed some key games for Juventus in a season where we may, unfortunately, see a drop in form as he ages and takes a step closer to retirement after an astonishing career.

In conclusion, although the Champions League Group Stages was filled with drama, the competition is only just getting started so expect the drama to only increase when the UCL returns in February.