What next for Paul Pogba?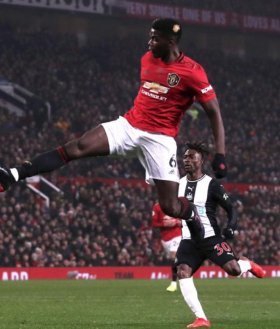 As

Paul Pogba

approaches his 100th game since his return to Man Utd, we analyse whether or not the Frenchman should stay put at Old Trafford.


In 2016, Manchester United paid an enormous sum of £80 million to secure the services of their former player, Paul Pogba, from Juventus. The powerful midfielder had caught the eye at Juve, helping the Serie A side to four successive Serie A titles, before being allowed to return to Manchester, his former club between 2009 and 2012.

United fans knew that they were getting one of the world's best. Pogba started his second spell at United in reassured fashion, and finished up the season with 9 goals in 51 games to his name in all competitions. The 2017-18 season would be just as kind to the French international midfielder, who would go on to win the World Cup that season. Pogba bagged an impressive six Premier League goals during that successful campaign.

It was the summer of 2018 though, just shortly after France won the World Cup, that questions surrounding Pogba's long-term future at Old Trafford came to light. Despite the midfielder being happy at his current club, he had a public falling out with the former Man Utd manager Jose Mourinho, who labelled him lazy in the press. Real Madrid also expressed interest in Pogba, and reportedly tabled a 100 million euro transfer bid that was rejected by the club.

Despite the distractions, Pogba had his most successful season by a long way, bagging 13 goals in 35 Premier League games. Pogba was arguably the best player in United's squad that season.

Fast forward to 2020, and again questions arise around the Frenchman's long-term future. Real Madrid and Barcelona are both reportedly interested, but recent rumours indicate that even Pogba's former club Juventus are amongst the pack of hawks circling Old Trafford waiting for an opportunity to sign the midfielder.

Pogba, who has yet to win a Premier League title, looks unlikely over the next two seasons to win England's top domestic medal. With Man City and Liverpool dominant in the league, alongside Chelsea who have recently signed Timo Werner and have been recently linked with impressive Bayer Leverkusen midfielder Kai Havertz, also look set to improve over the next few months. Man Utd appear to be slipping further back, despite their respectable fifth placed position in the Premier League table.

A return to Italy would arguably be a step back for Pogba. He has already won everything there is to be won there. Many of Pogba's critics claim that he would not suit Spanish football, but that is not stopping both Real Madrid and Barcelona from chasing the player. Recent rumours indicate that the Spanish La Liga giants are both willing to spend upward of 150 million euros to sign the burly midfielder. A transfer to Spain is the logical next move for Pogba.

The transfer fee is sure to help United manager Ole Gunnar Solskjaer revamp his squad, desperately needed, as the Norwegian coach has to pick up the scraps of a threadbare squad plucked apart by their former coach Jose Mourinho.

Solskjaer is unlikely to turn around United's fortunes overnight, despite this season his side having shown that the team may have turned a corner.

With that in mind, Solskjaer and Pogba have some serious conversations to have - the money will be very important for United to re-invest in to their squad - whilst for Pogba the reality of an inevitable transfer to Spain looks ever closer.