Barcelona "not after" Philippe Coutinho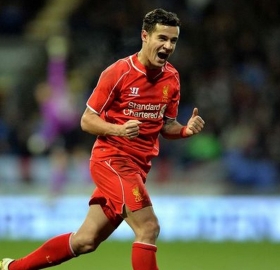 Reliable Spanish journalist

Guillem Balague

has revealed that Barcelona are in fact not keen on Liverpool's number 10




Phillippe Coutinho has been rumored to be on Barcelona's radar for a couple of seasons. However, Guillem Balague has revealed information which suggests otherwise.

In a Q&A session with Sky Sports, Balague claimed that "Barcelona are not after him" and that it was merely "moves the agents are making to try to convince Barcelona to move for him. But they do not want him."

This leaves many rumors up in the air and while Liverpool fans could rejoice at this news, it makes football experts wonder why there is a lack of interest from Barcelona. Guillem did state earlier in the Q&A session that Barcelona "need a right-back, one of two midfielders, and maybe a centre-back."

Coutinho would be playing in the same capacity as Arda Turan, perhaps slightly more advanced up the pitch in positioning. However, similar to Arda Turan, it does not fully fit the Barcelona style of play. Much of their success has been from the front three of Neymar, Luis Suarez and Lionel Messi, with Sergio Busquets, Ivan Rakitic and Andres Iniesta playing as deeper lying central midfielders. Similar to Cesc Fabregas back in 2011, his role would be switched to a less offensive one, and that may be the reason behind Barcelona not wanting Coutinho.