Sunderland appoint new manager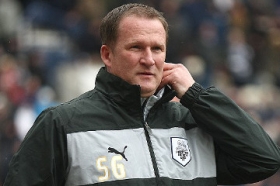 It has not been a good time in the history of Sunderland AFC. Relegation from the Premier League was confirmed after they fell well short of the required standard, which lead to the departure of some of their best players and also the resignation of manager

David Moyes

. Today, the club appointed a new manager in the hopes that it will signify the beginning of a new era at the club.


After being linked with numerous managers in the world of football, it has been confirmed that the man that Sunderland bosses have appointed as the new manager of the club is former Preston North End manager Simon Grayson.

Sunderland as a club are not in a good position right now, but they are hoping for a quick return to the Premier League. The Championship is a notoriously difficult league to succeed in and the have turned to a manager with plenty of experience.

Aside from Preston, Simon Grayson also has EFL experience with Yorkshire clubs Leeds United and Huddersfield Town. It is understood that Preston will receive around £750,000 in compensation from Sunderland after appointing Grayson.