Andres Iniesta hints at Barcelona exit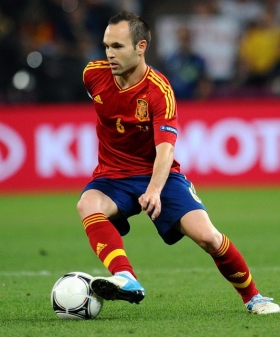 The Spanish midfielder has expressed his unhappiness with how the club has treated him and has now hinted at a potential exit.
Iniesta was recently linked with a move to Italian champions Juventus after making only 37 appearances for Barcelona last season. It was the least he has played in over 13 years at the club. This was largely due to recurring injuries to his calves and groin, with the latter being a season-ending injury.

What the midfielder is dissatisfied with is how the club's hierarchy has treated him while after those injuries. Players such as Andre Gomes, Arda Turan, and Ivan Rakitic have all been picked ahead of him despite their poor performances. 

Now, the 33-year-old has gone on record to hint at a potential exit. Speaking to Spanish newspaper El Pais, he was asked about his contract situation to which he was quoted saying: "I've still not renewed." 

"I've experienced a lot of sensations I've not known before, but I think they're normal. It's a scenario which three years ago I could never have imagined. Let's say I'm thinking about my future when before I wasn't." 

He also seemingly took a swipe at the club's hierarchy, hinting at a lack of respect shown towards him: "I have always felt affection and respect from everyone here, but it's also clear that at this club you can never lose respect towards people that have given their lives for these colours. That should never be lost." 

Juventus are unlikely to move for Iniesta now, however, after having completed the signing of French midfielder Blaise Matuidi.