Newcastle will need to cash out £50 million if they want to sign Nathan Ake from Manchester City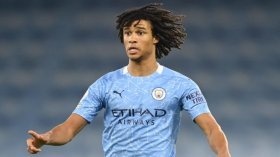 The new big spenders in the Premier League, Newcastle, are looking to upgrade every position at the club. With many rumours going around about Newcastle's interests, one that sparked a conversation was their interest in

Nathan Ake

.


Back in 2020, Manchester City bought Nathan Ake for £40 million pounds from Bournemouth, and he has since not been first choice in Pep Guardiola's team. He has had to compete with players in the likes of John Stones, Ruben Dias and Aymeric Laporte, who have shown consistent form over the years.

On the other hand, Nathan Ake has already worked with Newcastle's boss Eddie Howe back in Bournemouth, where he enjoyed a lot of playing time. Furthermore, Newcastle's form under Eddie Howe was impressive in the 2021/22 season, and Nathan Ake might want to be a part of the big rebuild and future that Newcastle has. When the English coach took over, Newcastle was winless at the bottom of the table, 27 matches later, he won 13, lost 9 and drew 5 games.

So, will Nathan Ake be another important piece in the Newcastle puzzle, or it won't happen over his very high price tag or because of Pep Guardiola's need of squad depth. It Is yet to be seen as we monitor the summer transfer window.