What can Spurs learn from their previous season?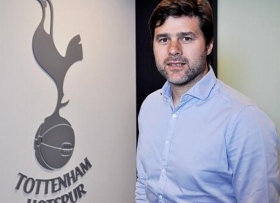 The 2015/16 season was a topsy turvy year for the Tottenham team and fans alike.
In short, an average to below average start which saw no win in the first four games turned into just one loss in the first fifteen games and a rock solid defensive four (something that hasn't been associated with the Tottenham teams of the past.



Few Spurs fans would've expected that the dream would continue into the new year ,but Spurs seemed to just keep on going with demolition performances against both Manchester sides and away at Stoke, which saw ten goals in three games add to an already impressive goal average for the Lilywhites. 

This Spurs team seemed different to the years gone by. The addition of Toby Alderweireld in the summer, a machine-like Dele Alli and an eventual Golden Boot winner in Harry Kane were just a few stunning branches of a new-look Spurs side that didn't look like caving in.........except they did.

The end of April saw a dismal home draw against West Brom, a battle (literally) against Chelsea and two deafets against Southampton and Newcastle. 

The new season has already seem some similarities from the last, so what lessons can be learned for this young energetic group and Mauricio Pochettino?

1. Squad rotation - Pochettino has been known to put his faith in many youth players. His time at Southampton saw him uncover some future England internationals and his time so far at Spurs has seem even more of the same. However, it was clear to see that towards the end of the season the likes of Harry Kane, Eric Dier and Christian Eriksen started to look tired. Had all that game time and lack of rotation started to affect them? 

Much has been spoken about the youngsters of Spurs over the summer. Joshua Onomah, Marcus Edwards, Cameron Carter-Vickers are just some of the prospects that are expeted to appear and shine this year. So should Pochettino exercise the need for some squad rotation for the greater good?

2. How to cope in Dembele's absence - The stats are there to see for everyone. In the absence of Mousa Dembele in Spurs' midfield, the win, goals and points per game rates are just not as impressive. 

So what is it about the Belgian that Spurs miss exactly? His goal scoring ability? (3 in 29 appearances) His assist rate? (just 1 in 2015/16). In truth his ability to ease passed the most talented of midfielders is the assist of the assist which would usually go unnoticed, but last season he proved that there aren't too many players like him in the Premier League.

The signing of Victor Wanyama was indeed a snippet at £12 million but his method of play cannot be compared with Dembele despite playing in the same position, he is more of an Eric Dier in that sense. 

Demeble's loss has been and is being felt, but he is just one man, could it be that Pochettino should consider a change in formation in the absence of his midfield powerhouse?

3. Keeping cool when the going gets tough - The media build up in the final stages of last season may well have got to Spurs' youngsters and this is nothing to be ashamed of. They are a young team who are still learning their craft and can/will only get better with time and managerial stability. In truth they ran Leicester closer than any other team despite eventually closing the season in third place. 

Criticisms of the performance against Chelsea surfaced but in reality this probably has more positives than negatives. Yes it meant that Leicester won the league, but it also proved that Spurs are no longer pushovers, no longer will they cave in without a fight and no longer will they be thought of as an easy team to play against by the "big" clubs.

Last season was a fantastic experience for both the Spurs players and fans and this year will no doubt entail much of the same. Champions League, a couple of new faces in the right positions and a fans' favourite in Pochettino leaves much excitement for Spurs fans young and old, who will be hoping to see some Glory Glory days as White Hart Lane draws to it's close.