Manchester United and Manchester City to battle, not for a player, but for a scout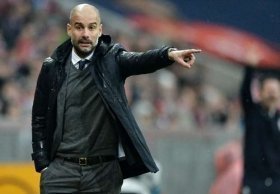 The two Manchester clubs will go head to head for the signature of former Tottenham head of recruitment,

Paul Mitchell
According to the Manchester Evening News, the two Manchester sides will be vying for the signature of the man who brought Dele Alli to Tottenham - ex-Tottenham scout, Paul Mitchell. 

Mitchell left Tottenham after a difficult summer window, where Tottenham owner Daniel Levy imposed many restrictions on the transfer activity of the club. Mitchell was said to be frustrated with the club's strict wage policy which hindered his attempts to get top targets, most notably losing out on Michy Batshuayi to Chelsea. He is currently on a gardening leave after handing in his resignation. 

The 35-year-old Englishman had been responsible for bringing in top players to Tottenham, including the recently crowned PFA Young Player of the Year Dele Alli, Toby Alderweireld and Kieran Trippier. His previous job at Southampton also saw Mitchell bring in the likes of Dejan Lovren, Nathaniel Clyne and Sadio Mane to the club, and even helped the Saints make significant profit from the trio's sale to Liverpool. 

Manchester United wants to hire Mitchell in a similar scouting role and unlike Tottenham, Manchester United do not have a strict wage policy which would allow Mitchell more freedom to bring top players to the club.

Manchester City on the other hand are reportedly interested in getting Mitchell into a more global position, although no concrete offer has been put on the table.