Chris Hughton: one of England's most underrated coaches?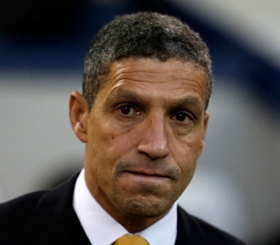 Brighton and Hove Albion are a welcome new addition to the Premier League.

Chris Hughton

, who could be one of the country's most underrated managers, will be looking forward to another chance to shine.


The upcoming Premier League season is going to be an interesting one. Not just because of the huge transfer spending from all of the top flight's major clubs, but because we see some new faces in England's top flight. Newcastle United, under Rafa Benitez's expert management, have returned to the Premier League. Huddersfield Town, coached by David Wagner, one of Europe's best up and coming managers, will also join the Toon Army in the Premier League. Alongside those two will be Brighton and Hove Albion, coached by Chris Hughton. This is not Hughton's first spell in the Premier League, having coached Newcastle United and Norwich City in the past. This underrated and hugely ambitious coach will be looking forward to his third spell in Europe's most exciting league.

When Hughton took over at Brighton, Sami Hyppia had just been displaced after a poor run of form. The Seagulls were sitting in the relegation zone of the Championship and needed a strong and proven coach to take over. In came Hughton. In that season, Hughton pulled his new club out of the relegation mire and to the relative comfort of safety.

In the season that followed, Hughton can certainly count his team unlucky. He brought in the likes of Bobby Zamora and Anthony Knockaert, both who went on to play an important role in the recent successes of Brighton and Hove Albion. Hughton, in his first full season as boss, took the club all the way to December unbeaten. In the final 14 games of the season, Brighton were unbeaten, too. Into the final game of the season against Middlesbrough, where a victory would secure automatic promotion, a red card for Dale Stephens meant that Brighton were unable to secure a win and dropped down into the play-off places. Unfortunately for Hughton, his side were unable to progress through the knockout competition.

So on to 2016/17, the season in which Brighton would finally return to England's top flight of football. Missing out on the title of the division by just a point to Newcastle United, but with plenty to be happy about.

Hughton's success at Brighton isn't just the beginning of his successful career. In fact, Hughton has won more Football League Championship Manager of the Month awards than anyone else. A testament to his consistency and first class management.

Newcastle United fans, known for their legendary support for current manager Rafa Benitez, are all huge supporters of Hughton. When Hughton lost his job at the Toon Army, he left the club in a respectable 11th place. Hardly deserving of sacking, some might say. When Hughton took charge, Newcastle had just been relegated to the Championship and put on the market by their owner Mke Ashley. In just one season, Hughton turned the club around, breaking the 100 point barrier at the top of the table and guaranteeing promotion Hughton would be replaced at the Toon Army by Alan Pardew, and we all know the story there.

For Hughton, his next stop would be Birmingham City. During a one year spell, Hughton guaranteed safety and more, for a team that wasn't expected to stay in the Championship. Success? Some might say yes. Why? On a shoestring budget, Hughton turned around Birmingham's fortunes.

From there, he moved over to Norwich City. Of course, Canaries' fans will point to Hughton being in charge as the club would be relegated from the Premier League. However, he helped to take Norwich City there and whilst in the top flight he was not given the kind of finances required to keep a smaller club like Norwich City in the top division.

Brighton and Hove Albion saw something though, something that others seemed to miss. Hughton, who could well be one of England's most underrated managers, has now proven himself to be an astute and top class coach. However, he has not been linked with some of the Premier League's main jobs when they do come on the market; strange considering his track record. Brighton continues to exceed expectations.

One might suggest that considering Hughton's track record, he might even be a possible candidate for the England international managerial job. Indeed Hughton has shown that he can compete as a coach at the very highest level, something that current boss Gareth Southgate cannot.