A fan perspective: how Arsenal can stop the rot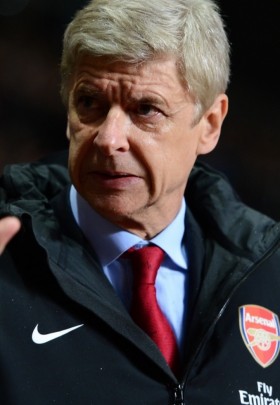 I can not remember the last time that I saw such a poor and unorganised Arsenal lacking in motivation, probably the early 1980's. However, the Wenger Out brigade is probably going to have to wait a little longer; here is how I think Arsene can stop the rot.


Four defeats on the spin, one to a lowly Swedish side and another to a struggling Brighton and Hove Albion. What a miserable time to be an Arsenal fan.

The whole situation requires a lot of perspective and I am not talking about the kind that you are likely to see on ArsenalFanTV. Fans do need to remember that Arsene Wenger has rebuilt this club from the bottom up over the last 20 years. He commands enough power at the Emirates that he, being personally partially responsible for the club's development from an old Division 1 mid-table side to an international business worth billions, has significant clout and can decide where his own future lies. This is a fact. Arsene Wenger has also given over 20 years to the football club. In an age of little loyalty and when money is thrown at the sport, Arsene Wenger is the last of a dying breed. That being said, results are everything and Arsenal at the moment are simply not performing. Arsene Wenger should be judged on the club's performances.

Many are asking questions, how long it will it take for Arsene to be ousted from his role? Internally, chief executive Ivan Gazidis is rumoured to be ready to make a change at the end of the season. One many stands in his way though, Arsene Wenger has the respect of the club's majority shareholder, Stan Kroenke. In recent months, Stan's son Josh appears to have taken up more of a day-to-day role in the running of Arsenal and at this time it is not apparent what Josh plans to do.

Backroom changes in the scouting and director of football department does indicate that Wenger is starting to lose some of his control though, and that is only a good thing.

However, for now, we must be realistic and realise Arsene is going nowhere.

So when it comes to performances on the pitch for the remainder of the season, how can Wenger stop the rot? With the players and quality that the club has at its disposal, Arsenal needs to chop and change their tactics and even the players that are on the pitch.

The midfield is the first place that Arsene really needs to take stock of the situation. Granit Xhaka has not been good enough since his arrival from the Bundesliga. He is not the defensive midfielder Arsenal needs; he doesn't split open defences with incredible passes, he doesn't track back in defence and he doesn't man mark. He is potentially a very good player, but he is not a footballer who will succeed in the Premier League. Give Mohamed Elneny another try in that gap alongside both Aaron Ramsey and Jack Wilshere for defensive mettle. Tough times call for drastic changes.

In defence, Koscielny and Mustafi have looked sub-par since January. Koscielny as club captain and widely considered one of Europe's best is not performing up to scratch, but we know he can do the job. Mustafi on the other hand could do with some time warming the bench. Bring back Mertesacker for the last two months of the season (and of his own career) and rotate the German with Rob Holding who at times has looked a player of significant potential. Revert to a back four.

With these two player changes and a couple of tactical changes including three deeper midfielders; I am confident Arsenal can stop the rot. Whether or not Arsene can save his job; only time will tell.