Dismal display sees England exit Euro 2016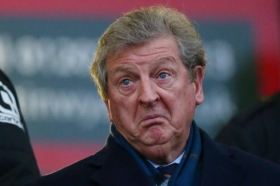 England exited Euro 2016 last night following a humbling 2-1 defeat to competition minnows Iceland. In the aftermath of the political turmoil engulfing the country at present, English football now finds itself in similar disarray with the swift announcement by

Roy Hodgson

that he was stepping down from his role as Head Coach. 
In truth, the decision was outwith Hodgson's control with his contract expiring and no prospect of a renewal following what many are describing as England's worst ever defeat.  After a 100 percent record in qualifying for the finals there was a sense of cautious optimism going into the tournament, which gained momentum following a 3-2 victory over the reigning world champions Germany earlier in the year.  Yet England failed to perform in each of their four games during the tournament and Hodgson along with his coaching team of Ray Lewington and Gary Neville will be left to ponder how it went so spectacularly wrong. Appointed in 2012 in the face of much popular support for Harry Redknapp, Hodgson led England at Euro 2012 where they topped the group only to come undone by Italy courtesy of a penalty shootout in the Quarter-Finals.  England were praised for their hardworking, disciplined and organised displays during the competition and Hodgson emerged with credit in the bank.  Four years on and England have gone backwards.  Hodgson has excelled in qualification for major tournaments, with an undefeated record on route to the 2014 World Cup and achieving a perfect record in qualifying for Euro 2016.  Yet since the initial flurry of optimism back at Euro 2012, England's performances in tournament football under Hodgson have been woeful.  The group stages at World Cup 2014 saw England gain only a solitary point against Costa Rica following a goalless draw which saw them struggle to break down a resolute defence, a feature which once again reared its head in France.  In the group stage of Euro 2016, England again failed miserably, notching up their only victory against fellow home nation Wales courtesy of a last minute Daniel Sturridge goal.  Despite finishing only second in the group, England fans could scarcely believe their luck when paired with Iceland in the last 16.  With a population of just 323,000 and a relative paucity of resources at their disposal in terms of their playing squad, Iceland displayed a hunger, desire and tactical discipline that was sadly lacking in their English counterparts.  England fell woefully short last night and the review of what went wrong will look at a catalogue of short-comings.

 

Fundamentally, England are not good enough.  Over-paid and over-hyped, once again the national team failed to deliver on the biggest stage.  With the exception of 18 year old Marcus Rashford, who showed more in his 4 minute cameo last night than any of his more experienced team-mates, none of the English players enhanced their reputation during the tournament.  Tactically, England looked a mess with no coherent style and structure to the team.  Much of the debate pre-tournament had been around the selection in the attacking third of the pitch and at times it seemed Hodgson was debilitated by the sheer choice at his disposal.  He never appeared to settle on a definitive team shape and struggled with how to get the best out of players who had performed so well during the English Premier League season.  Harry Kane, so prolific over the last two seasons with Tottenham, could be a contender for the worst performer across the whole tournament given his lack of goals and general contribution to the team.  His set-piece delivery last night in particular was not even close to being acceptable for someone operating at that level and throughout the tournament he appeared drained of energy, quality and confidence.  After being dropped for the Slovakia game, he was restored to the starting line-up last night and produced his worst performance in an England shirt.  Wayne Rooney, record goalscorer and leader of the current crop of players, could also point to last night as being one of the worst personal performances  in his international career of 115 caps, whilst another error from Joe Hart will be concerning for incoming Manchester City boss Pep Guardiola. 

 

Much of the discussion before a ball was kicked was around the perceived defensive frailty within the ranks and that was again evident last night.  Gary Neville, a stickler for defensive organisation, must have been apoplectic on the bench witnessing the first Icelandic goal.  Across the globe there is a chronic shortage of high quality central defenders and Chris Smalling and Gary Cahill were once again found wanting at this level.  In England's formation, much of the attacking threat in wider areas was left to the full backs and last night the Tottenham pair of Kyle Walker and Danny Rose offered nothing offensively, whilst the former demonstrated his tendency to switch-off from his defensive duties for the first Icelandic goal.  Continuing the Tottenham theme, Eric Dier was hooked at half time following his poorest display so far whilst Delle Alli, anticipated to be a star of the tournament, failed to set the competition alight at any point. Hodgson's decision to remain loyal to players such as Raheem Sterling and Jack Wilshere, irrespective of form and fitness, at the expense of Danny Drinkwater and Andros Townsend who both ended the season well, was also baffling as was his decision to leave it until the last 4 minutes to unleash Marcus Rashford who had shown real promise in his fleeting tournament outings.  Daniel Sturridge and Jamie Vardy appeared to be the pieces of the jigsaw that Hodgson just could not seem to fit in and they were often played out of position and as such, were out of sorts.  Much was expected of the England attack at this tournament, but a lack of guile and quality was all too often evident despite dominating possession in each game.

 

Unlike the wider Brexit situation engulfing the country at present, the leader took swift and decisive action in stepping down from his role immediately and attention will now turn to who will lead the team in the World Cup qualifiers.  The bookies favourite is Gareth Southgate, who has worked with many of the current senior squad and has tournament experience from his work with the under 21 team.  An uninspiring choice, Southgate may fit the FA mould given the lack of other credible candidates.  Once the job that everyone wanted, the riches on offer in the English Premier League makes a club job more appealing at present.  One thing is for sure; England will need more than a change in manager to reverse their dreadful record in major tournaments in future.