No room for failure: Guardiola expects success after summer spending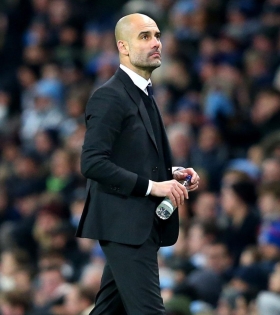 An underwhelming start to his career as manager of Manchester City saw

Pep Guardiola

's reign fail to produce a Premier League title challenge and an early elimination from the Champions League. Following this summer's spending, Guardiola will be looking to his new players to perform. There will be little room for disappointment this season. 
With a summer spending spree estimated to total around £200 million, the transformation of the Citizens into Guardiola's title challenging vision has well and truly begun. The Spaniard has been successful everywhere that he has managed, winning titles for both Barcelona and Bayern Munich, as well as twice securing the coveted Champions League trophy for the Catalan giants.

However, with an array of talent available to him everywhere he has coached - including the likes of Lionel Messi, Zlatan Ibrahimovic and Robert Lewandowski - it is hard to argue against the fact that Guardiola has yet to have managed a team that is not blessed with a superbly gifted squad of players. The same applies to Manchester City, as over the years the blue side of Manchester have overtaken their city rivals in terms of dominance.

Some of last season's displays showed the qualities of Guardiola's squad, with positive performances against their rivals for European qualification: Arsenal and Manchester United. However, all too often Guardiola's team would slip up against an opponent that they would be expecting to comfortably overcome, as an uncertain defence shipped far too many goals to mount a serious title challenge.

Guardiola has now had time to evaluate the team available to him and has already analysed squad strengths and weaknesses. The Spaniard has assessed the need for another option on the wing after the release of Jesus Navas and the £42 million signing of the talented Bernardo Silva provides him with just that. Benfica shot-stopper Ederson has also been recruited too, after the release of Willy Caballero and the shortcomings of first choice keeper Claudio Bravo last campaign.

The manager also has targets to solve the full-back situation after the release of long-term servants Paulo Zabaleta, Bacary Sagna and Gael Clichy. City appear to be locked in negotiations with several players, with Guardiola having completed the signing of Kyle Walker from Tottenham and a likely further arrival in Monaco left-back Benjamin Mendy.

All of these targets have been chosen carefully. The addition of Bernardo Silva to an already incredibly potent attack that includes the likes of Kevin de Bruyne, Leroy Sane and Raheem Sterling has added further competition for a starting XI place, leaving their coach with plenty of choices for rotation across what is sure to be a grueling campaign of demanding fixtures.  

Pep Guardiola will have been made fully aware of the heightened expectations for the forthcoming season. The Manchester City board have invested significantly in the Spaniard's project and will demand a significant improvement on a third place domestic finish and last season's early elimination from Europe's top competition.

But the biggest pressure will come from Guardiola himself. The Spaniard is a winner wherever he goes, be it a player or a manager. 

This new challenge at Manchester City is now in its second year of development. The first year could be viewed as a failure, or potentially a vital first stepping stone in securing Manchester City's renewed dominance in England's top division. Either way, Pep Guardiola will be hoping to win as many trophies as possible in the upcoming season, and further prove that he truly is one of the elite managers in world football.