Efficient Chelsea beat Tottenham 2-1 at Wembley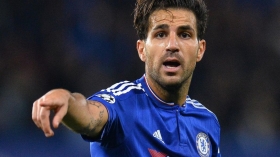 Antonio Conte

put in a tactical masterclass as Chelsea were able to come up 2-1 winners against Tottenham, who were clear favourites in the lead up to the game.


Chelsea were missing many of their key players including Gary Cahill and Cesc Fabregas, who were both suspended after they were sent off against Burnley in the opening game of the season, and Eden Hazard who is still sidelined with an injury.

The Blues started the game strongly and took control of possession early on. Debutant Tiémoué Bakayoko particularly impressed as he was extremely mobile around the centre of the pitch, breaking up play in any way that he could. 

The first goal of the game came from a stunning Marcos Alonso free kick after 25 minutes. David Luiz was on one of his many surging runs forward and was tripped by Dele Alli. From about 30 yards out, Alonso curled a screamer into the top corner and past a helpless Hugo Lloris.  

However, Spurs responded strongly and took the game to Chelsea. Harry Kane missed a number of chances and even hit the post. The England international has not never scored a Premier League goal in the month of August and his misfortune continued in this game.  

Tottenham closed out the first half having 64 percent of the possession and really pegging Chelsea in their own half.

It was in the second half where Conte's tactical genius really showed. He converted Chelsea's 3-5-2 formation into a flat 5-3-2 as he realized that Tottenham's weakness on the wings when attacking.

He basically planted Marcos Alonso and Victor Mosses in defence and played with an eight-man unit defence.

This gave Spurs plenty of possession but very little penetration.

When Spurs did score, it was from a mistake on Chelsea's part. A Christian Eriksen free kick from the left was met by Michy Batshuayi, who came out just minutes before, and the forward headed into his own net on 82 minutes.

Chelsea were expected to switch back to a 3-5-2 formation and with the momentum with Tottenham, their three men defence were expected to be exposed.

That was not the case as David Luiz dispossessed Victor Wanyama in Tottenham's half and played in Marcos Alonso, whose low driven shot found the back of the net with two minutes remaining.

Replays showed that Alonso's shot was fired straight at Lloris but the goalkeeper portrayed some horrendous goalkeeping and allowed the ball to go under his arms and into the net.

Chelsea were written off before the match but both Conte and the team showed a champion's grit in winning last season's runners-up.