Second season syndrome – can Conte's Chelsea retain their crown?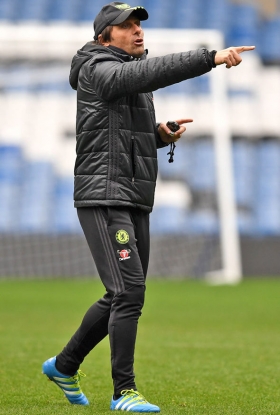 He came, he saw, he most certainly conquered. But can Conte guide Chelsea to a second consecutive Premier League title?


Antonio Conte has been a divisive figure in his maiden Premier League campaign. The sight of him galloping down outside the boundary of his technical area has often amused and angered. Some may see him as a typically charismatic Italian hell bent on winning, but others may regard him only as a nuisance who should be more respectful in the dugout.

But no matter how Conte is viewed, no one can deny he is a winner. His first season in the Premier League saw him bring a five-man defence back into fashion and his astute tactics helped lead Chelsea back to the league title, and so the big question is: are Chelsea capable of retaining the trophy?

It has certainly been a mixed summer so far for the Blues and that could certainly go a long way to deciding their position come next May. There have been rumours of Conte not being satisfied with his club's transfer activity as Chelsea have struggled to secure his key targets. Following this came reports that Conte could walk away from the job, so strong was his feeling of frustration.

Chelsea have so far secured the signings of several players, including Tiemoue Bakayoko, Willy Caballero, Antonio Rudiger, and most recently, Alvaro Morata. Early in the transfer window, the Blues looked set to secure the signing of Everton hitman, Romelu Lukaku. However, through a mixture of nonchalance and hesitation at the large asking price, they missed out on the signing to the red half of Manchester.

This early setback put Chelsea on the back foot as the only other viable alternatives for the vacant striker position would have cost in the same region as the Belgian forward. These options included Pierre-Emerick Aubameyang and Andrea Belotti, but the Chelsea hierarchy eventually opted for Real Madrid fringe man, Morata.

With Conte slowly putting together his squad, it appears that the Blues plan to keep the same formation that proved to be so effective last season. Pre-season run outs for the club have shown that Marcos Alonso is still firmly the first choice left-wing back after some impressive performances last season. As for the right side of the defence, Antonio Rudiger has been brought in. Rudiger is a player who can operate in the full-back role or in central defence and this versatility is something Conte will be relying on throughout the season.

The enigmatic Italian's falling out with Spanish striker Diego Costa has been well publicised after Conte sent the player a text stating that he wouldn't be needed for the new season. However, despite Costa clearly being offered for sale, no one has been able to secure his signature yet and his manager will certainly be hoping that this changes before the end of the transfer window.

With the signing of Morata, Chelsea will head into the new domestic campaign with the Spaniard firmly as the first choice striker, potentially with a tweak of tactics to accommodate his different style of play.

Much of Chelsea's success last season came from retaining a rigid shape in the middle of the park, meaning most of the team's flexibility and danger came from down the wings. The two wing backs aren't burdened by various tactical constraints, unlike rival Man City boss Pep Guardiola's system. The Blues are expected to carve out chances going forward, whilst also keeping a sound defensive shape when on the back foot.

The service to the striker is also crucial in making Conte's tactics work and the deliveries to Costa last season allowed the target man to create chances for himself and tuck them away. With Morata certain to be starting most games he will be expected to maintain a similar danger up front.

Despite there not being a drastic difference in tactics from last season, Chelsea will still need to quickly adapt their new men into the existing system, whilst attempting to avoid a slow start to the season that could end their title momentum before it has even begun.

Another issue for Conte to prepare for is how his club's title rivals have been preparing during the off-season.

Arsenal have brought in Alexandre Lacazette, after seemingly struggling to bring in a top class striker for years. Manchester City are in the midst of a spending spree and with high-profile acquisitions including Bernardo Silva, Benjamin Mendy and Ederson, they will certainly be expecting to challenge the blue half of London for the Premier League trophy. Tottenham Hotspur have had a quiet transfer window so far, but always pose a threat with a talented, young squad well marshaled by Mauricio Pochettino.

However you can be sure that Conte's Chelsea will view themselves as the favourites for the title once again, despite defeat to Burnley on the opening day of the new season.